What is a HUD home?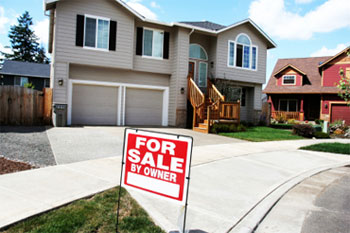 There are many terms in the real estate industry that people are unfamiliar with when they begin to search for a new home. One of the most common terms that is misunderstood is "HUD homes."
HUD is an acronym for Housing and Urban Development. The Housing and Urban Development Agency is a federal oversight bureau that regulates many federal housing programs. HUD was established in 1965 as a way for the government to encourage homeownership to a broader spectrum of people.
There are no special guidelines that make a house a HUD home. There are no size requirements, location requirements and buyers are not required to meet any socioeconomic guidelines. HUD homes can be condominiums, single-family homes or even townhouses.
However, there is a misconception that HUD is a lending agency of the government. HUD does not lend money, nor does it purposefully own property. HUD's main purpose is to promote homeownership through available federal programs. The Federal Housing Authority (FHA) is perhaps the most well known agency of this group.
HUD has specific guidelines for the FHA to insure mortgages. Many people use the FHA mortgage program as a way to obtain a first mortgage, or to obtain a home with a smaller down payment. FHA has many specific guidelines to qualify someone for mortgage insurance. FHA loans can only be obtained through an approved FHA lender.
FHA insurance is available to anyone that meets the program guidelines. This includes having a sufficient down payment and credit score, and verifiable income. The price of the home must be within the guidelines of the FHA. This generally means that the FHA will not back Jumbo Loans on any type of property, but there are exceptions in certain parts of the country.
FHA guidelines, as well as HUD guidelines, change often.
Since this is a federal regulatory agency that has an advisor appointed by the President, rules can change often and quickly depending on the politics of the day. It is very important to verify any information about the requirements when you are ready to make your purchase.
If a home that is insured by the FHA enters into default, the process of who obtains ownership of the property differs than with a regular loan. In a regular default, the home is foreclosed upon and the lender assumes ownership of the property. In a FHA foreclosure, the FHA will payoff the lending company for any amount that is due and ownership reverts not to the FHA, but to HUD.
HUD is not in the business of owning property. On the contrary, it believes it is its duty to promote homeownership. In fact, it is probably the last thing that it wishes to do. When HUD has property on its books, just like private lenders holding REO (real estate owned) properties, it is bad for its bottomline. When a home enters into the possession of HUD, the government places a great effort into selling the property.
HUD homes can be purchased in the same manner as a regular foreclosure. The sales of these properties are advertised in local papers, street signs and will be listed with various brokers. Many HUD homes are listed in the Multiple Listing Service (MLS) that any Realtor® can access. HUD will even list properties that are available on its website.
HUD homes can often be acquired for very little money. HUD is not in business to make a profit off of these homes, so it moves them off the books by pricing them low. There are many Realtors® who specialize in HUD homes only because of the potential to make good profits. HUD homes may bring in lower commissions, but they generate many more sales.
In some cases, HUD will allow the new buyer to assume the old FHA mortgage. This will depend on the state in which the property is located. Many states do not allow assumable mortgages to be written. If you cannot assume the old mortgage, you can purchase the home by using a new mortgage or by paying cash. Many FHA lenders are willing to reinsure a previously FHA-insured property without hesitation. Of course, as with any loan, the borrower will need to meet all the lender's financial requirements.